Discovering a Land of Mythology in Thimphu
The picturesque valley of Thimphu is the home of the Taj Tashi Hotel, a place that opens its doors to the mystical aspects of this region. The hotel, surrounded by mist and mystery, is the ideal place for travelers who wish to untether from modern and everyday life to enter a whole new world.
The Taj Tashi's architecture blends the traditional with the minimalist. It is an imposing Dzong with 66 rooms and suites that boast incredible views towards the mountains and the surrounding villages. It captures the artistic essence of Bhutan. The rooms have been hand-painted and display wonderful Buddhist murals. They are furnished with king-sized beds, dual telephones that connect to a 24-hour concierge service, flat-screen televisions, DVD players, and ample bathrooms with both floor and towel warmers.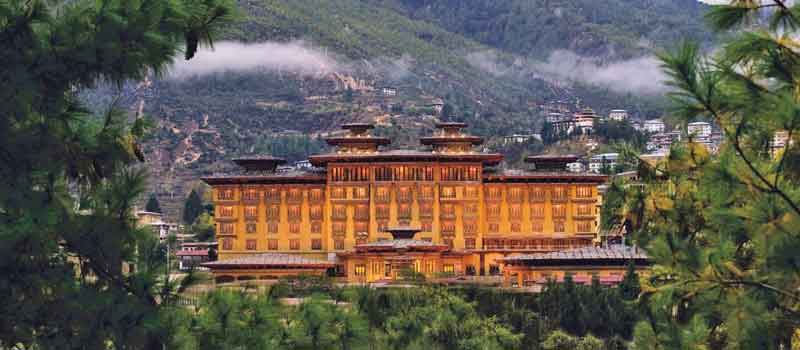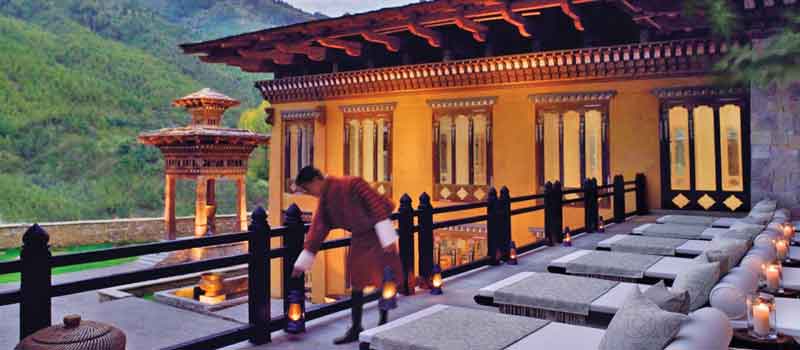 The hotel is home to four first-class restaurants. The "Chig Ja Gye" is a majestic dining hall adorned with painted gold leaves that serves traditional Bhutanese cuisine in a formal night setting. "The Thongsel," on the other hand, offers European dishes with a traditional twist. Guests can enjoy a pleasant dinner here while admiring the mountainous landscape. "Ara" is a less formal option, a place where snacks are served and drinks can be enjoyed at the bar. Finally, "Rimps" is a place where some of the finest teas of the region are served. Moreover, guests can enjoy private dinners designed by one of the chefs of the hotels upon request.
The Taj Tashi Hotel is an excellent option for those who wish to stay in a quiet and agreeable location where guests are encouraged to explore the region on foot.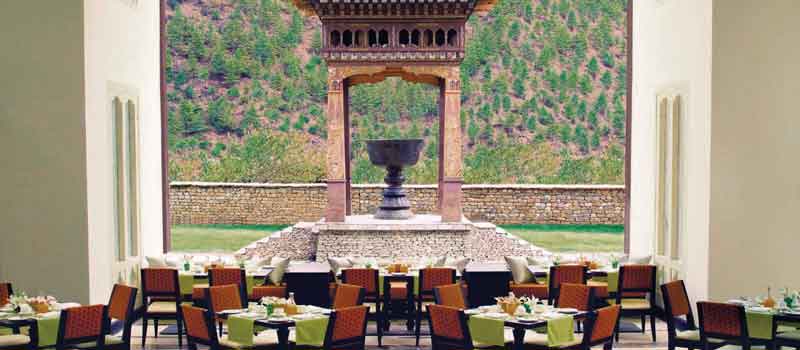 Info
Samten Lam
Thimphu
Bhutan
975 2 336699
Text: Andres Ordorica ± Photo: TAJHOTELS