A Home Away From Home for the Weary Traveler
What was once known as the Four Seasons Hotel in Uruguay has now roared back to life as an ultra-exclusive resort at the shore of Rio de la Plata; a place surrounded by pine and eucalyptus trees, as well as a sprawling vineyard.
At Carmelo, guests will have the option to stay in one of 20 bungalows, or 24 bi-level suites with views towards the river, the forest, or the vineyard. Each room has been meticulously designed and furnished to provide maximum comfort and privacy. Furthermore, they feature the latest gadgetry and a sophisticated communication system that keeps guests in touch with the staff at all times in the resort. Additionally, each room has its own terrace or patio.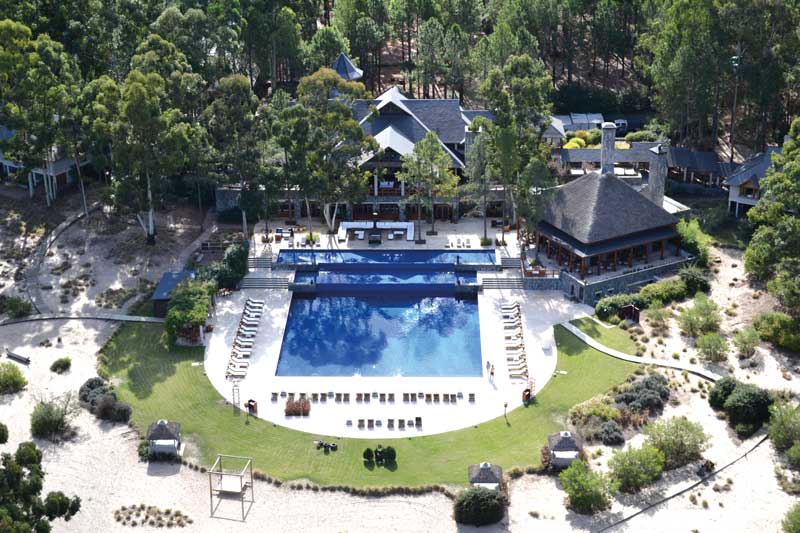 The main restaurant, Pura, offers the very finest in traditional Uruguayan cuisine. The main attractions here are the colossal grill and the clay oven where seafood dishes are cooked. Moreover, the hotel's menu changes according to the season because it is based on local produce only. The restaurant also offers a children's menu.
Golf aficionados will be able to enjoy the world-renowned Gulf Club, which boasts 18 holes and a "natural architecture" that complement the lakes, lagoons, trees, and wetlands that surround the hotel.
As its name implies, the Carmelo Resort & Spa is home to a modern and sizable treatment facility that offers a staggering number of beauty and health regimens to revitalize mind and spirit. Cardiovascular machines, sauna, massages, indoor pool, mineral water treatments, beauty salon—all of this and more is only one phone call away.
For guests who wish to stay in touch with the business world, Carmelo offers a 106 square-meter boardroom furnished with state-of-the-art technology as well as an adjacent conference room that can host up to 150 people.
Info
Carmelo Resort & Spa
Ruta 21 Km 262,
Carmelo
Colonia, Uruguay,
70100
+598 4542 9047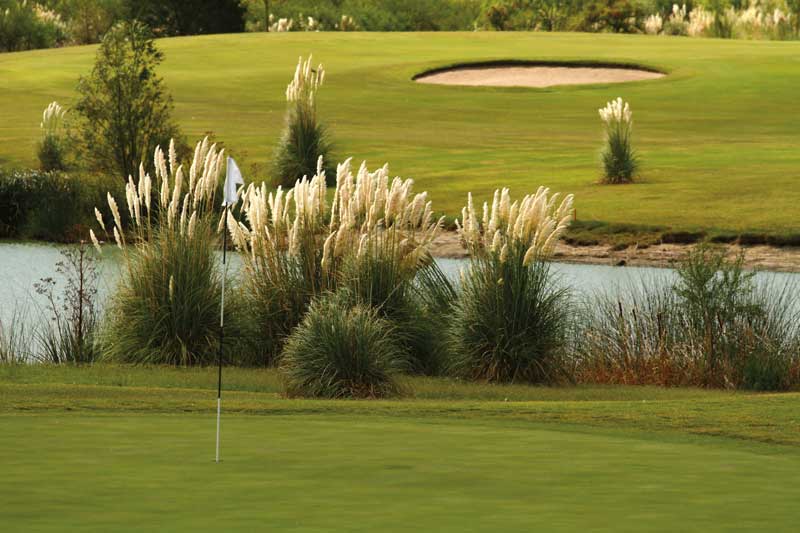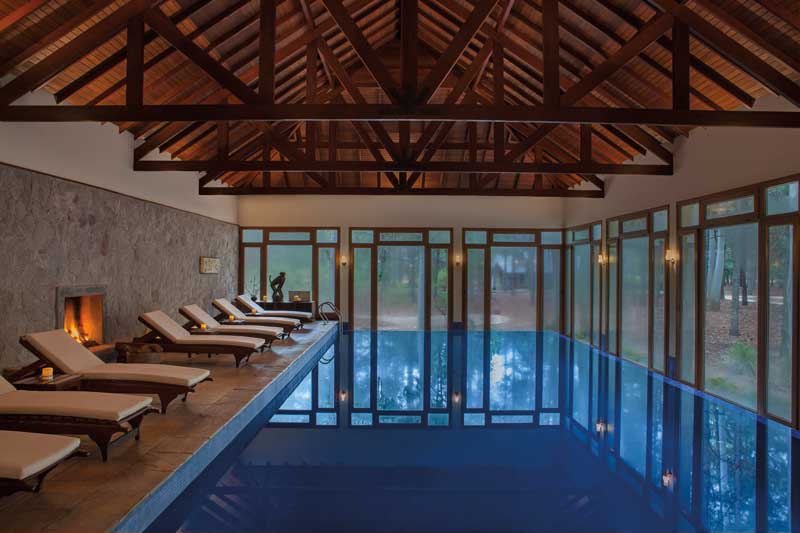 Text: Andrés Ordorica ± Photo: © 2015 HYATT CORPORATION