Designed to create the feeling of spaciousness.
The Crown complex is blessed with a unique characteristic that sets it apart from other luxury hotels in the city of Perth: is essentially its own island. It gazes at the city center, yet is removed from it. And although one could easily reach the downtown area in ten minutes by car, the hotel feels further away. Cocooned. However, it's opposite to Perth Stadium, home to large concerts and sporting events, so you'll never really be far from first-class entertainment.
Per contra, de hotel itself is bold, big, lavish. Is the product of a 650 million dollar investment, and it becomes clear where the money went. Chandeliers, made from 24 kilometers of ball chain, hang from the entry. A preview of what's to come. Luxury fabrics are found even in the most inconspicuous places, and every surface feels inconceivably smooth. Despite the hotel's casino looming presence, it does not suffer from the usual crass bling associated with these establishments.
The hotel boasts 500 rooms, yet never feels anything but intimate. They are spacious and opulent, featuring a modern décor that displays a subtle mix of soothing neutral colors. The white marble bathrooms are quite ample in size and are furnished with impossibly large bathtubs and flat screens set into the bathroom tile wall. Guests are also treated to heavy, lined white robes and top-shelf bathroom amenities.
Crown is also home to some of Perth's finest restaurants, including Nobu, Bistro Guillaume, and Rockpool Bar & Grill. Moreover, another of the hotel's flagship restaurants, Epicurean, is locally known for serving the best buffet experience in the city, dotted with European and Asian dishes. At The Waiting Room, guests can enjoy a cocktail at the bar. This sultry, velvety lounge is perfect for night owls and those looking to strike a conversation with an attractive stranger.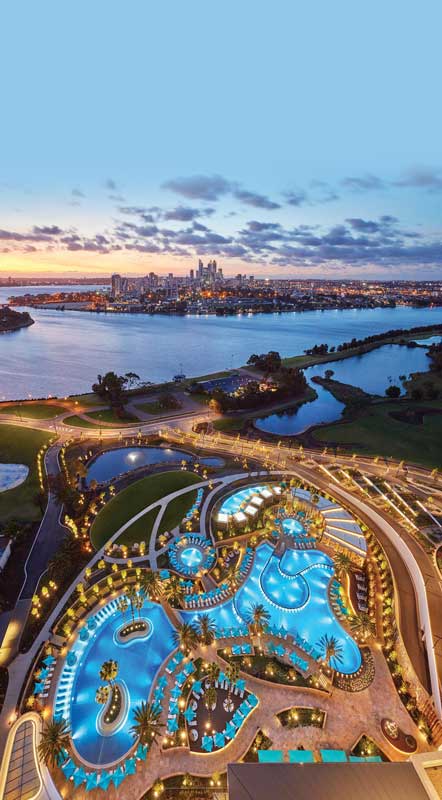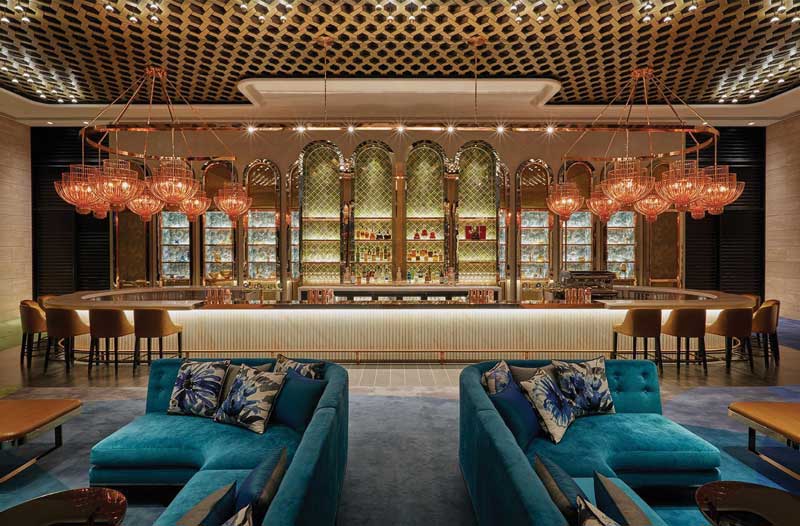 Info
Great Eastern Highway
Burswood, Perth
Australia Occidental
Text: Andrés Ordorica ± Photo: LOCAL INFOBEL / PNT